The UTM Library will be open 24 hours for exam season from April 3–6 and 9–23, 2023. Bring your TCard for entry & re-entry after regular hours and prepare for finals in a safe and comfortable space!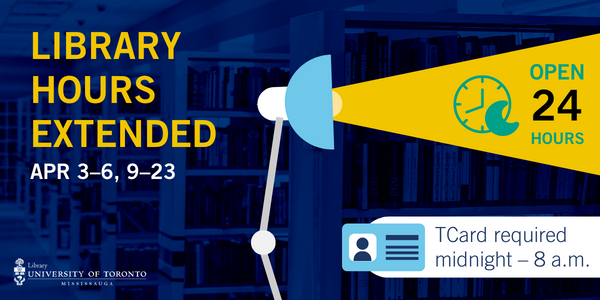 Details
The Library will only be open overnight to current U of T students, faculty, and staff.
You must present a TCard to enter the Library after regular hours.
Library services, including borrowing and reference, will not be available overnight.