Green OA Support @ UTM
Just like the UTSG, UTM uses TSpace, which is "a free and secure research repository established by University of Toronto Libraries to disseminate and preserve the scholarly record of University of Toronto" (TSpace). In addition, the UTM Library offers a professional typesetting service to distinguish their accepted manuscripts from publishers' versions.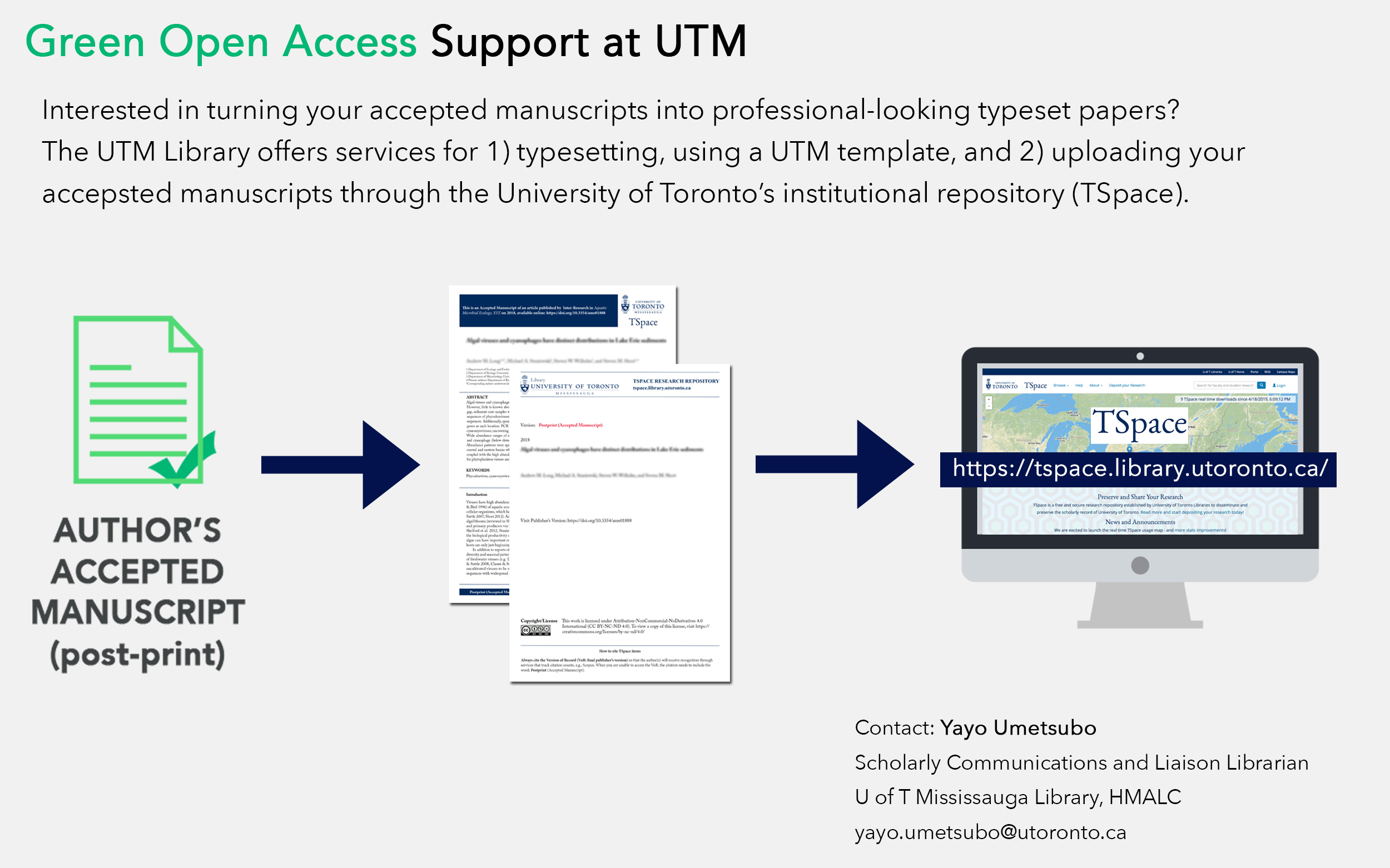 Sample Images for our one-column template: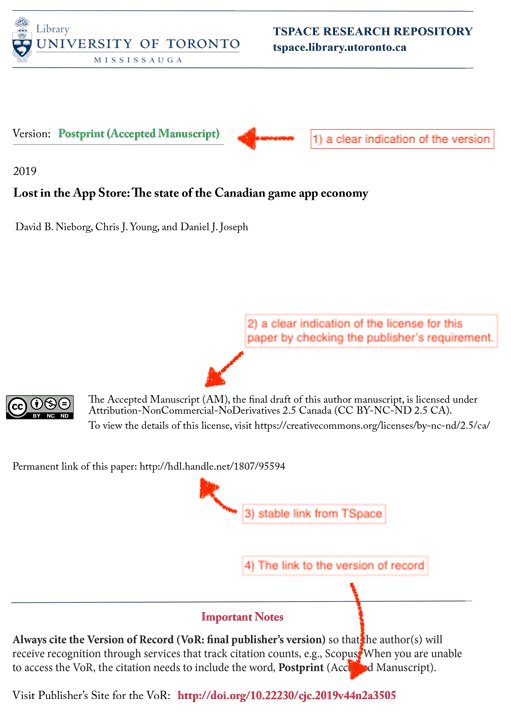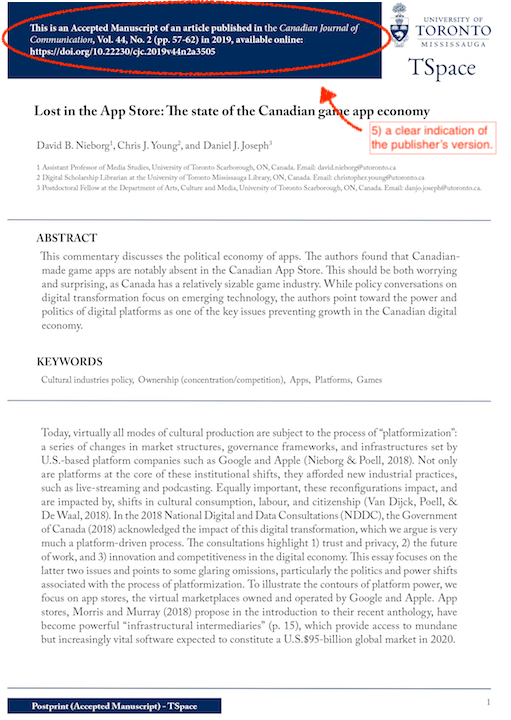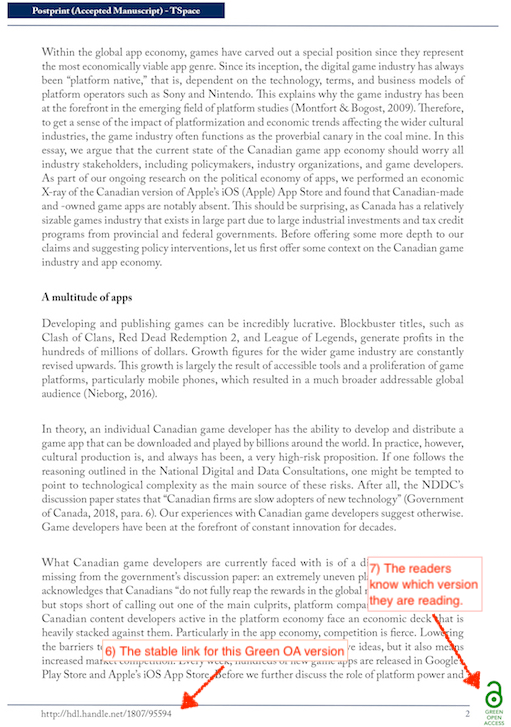 A sample procedure to post Green OA papers via TSpace:
The Scholarly communications Librarian will ask the author:
whether co-authors have agreed that the author can post their accepted manuscript if s/he is not a single author;
to check or send their publisher agreement to the Scholarly Communications Librarian in order to make sure that the Green OA version has a right creative commons license;
to send her the main text in a word document. If the images/figures are not in the main text, send them to her separately.
For further details or to deposit your accepted manuscripts (Green Open Access), please contact: